Girls for Gender Equity enacts change through a combination of direct service programs, policy change and culture change work. We call this model a "three-legged stool," the assumption being that all three legs are needed for the stool to stand. With this approach, we are using all the tools available to challenge systems of oppression. 
Culture change is the system of strategies Girls for Gender Equity uses to shift how Black cisgender and transgender girls, non-binary, gender nonconforming and gender-expansive youth of color are seen, understood, and represented in our society. 
"I never, growing up, was a part of a program that specifically centered Black girls and that made Black girls the gateway to achieving human rights for everyone else, because Black girls are always just on the sidelines."
- Blessing (she/her)
NABG Steering Committee Member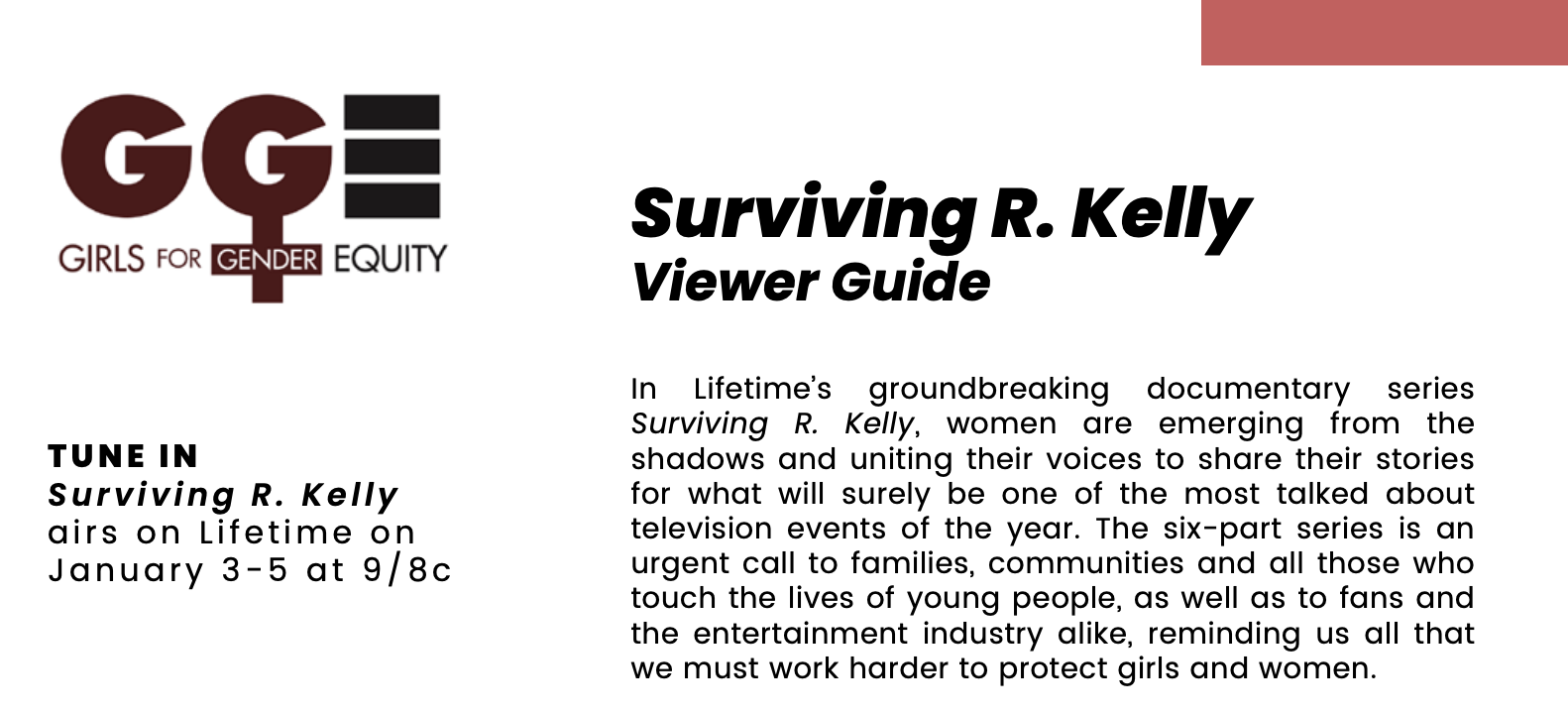 In Lifetime's groundbreaking documentary series Surviving R. Kelly Part 1, women united their voices to share their stories for what was one of the most talked about television events of 2019. The six-part series was an urgent call to families, communities and all those who touch the lives of young people, as well as to fans and the entertainment industry alike, reminding us all that we must work harder to protect girls and women. 
GGE partnered with Lifetime and peer anti-violence organizations to help bring R. Kelly to justice through the airing of the Surviving R. Kelly docu-series, creating community spaces for the healing work this docu-series called for, and we shared a viewer guide to support communities in navigating these complex conversations.
Surviving R. Kelly Part 2: The Reckoning, continued this conversation in 2020 leading to the conviction of R. Kelly. 
In collaboration with the National Women's Law Center, GGE launched the 100 School Districts Project, a groundbreaking call to action for school districts across the country to address sexual harassment through inclusive polices and practices.  In addition, NWLC and GGE created an accompanying student toolkit.
The Survivor's Agenda Initiative
In partnership with peer anti-violence organizations and the "me too." Movement, we formed a collective of organizations who believe that survivors should be the ones shaping the national conversation on sexual violence. Together we developed the Survivors' Agenda, which laid the foundation for future movement building, policy change, narrative shifts, and accountability efforts necessary to end gendered violence. 
As part of the Survivors' Summit in 2019, GGE developed and led the Survivors' Agenda Youth Track, ensuring an intergenerational approach that centered the leadership and organizing power of youth survivors of child sexual assault. As part of this event series we hosted several panels; all sessions from the Survivors' Summit can be accessed here.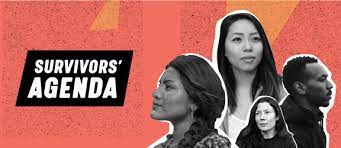 GGE is incredibly proud to have been the fiscal sponsor of the 'me too.' movement, developing our powerful direct-service program, Sisters in Strength (SIS), into a space for survivors of child sexual assault and their allies to heal, center joy, and organize to end gendered violence.